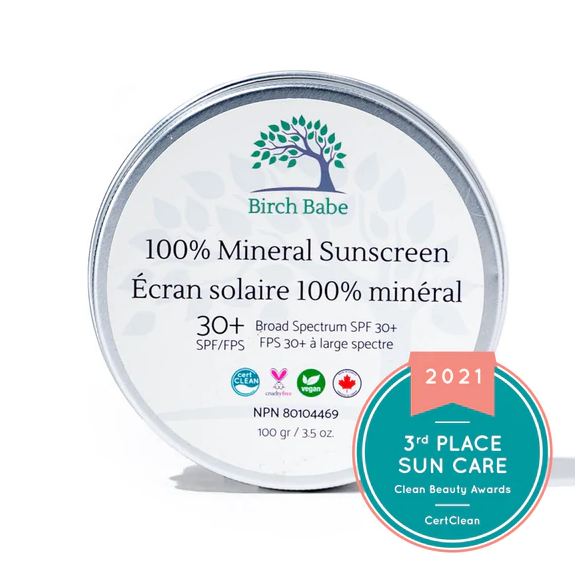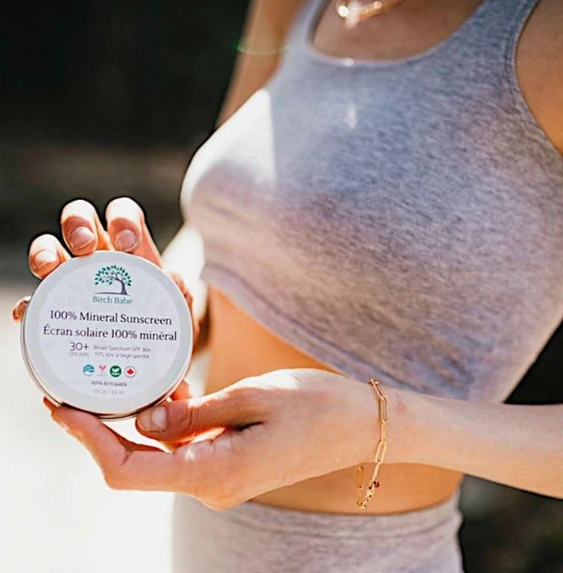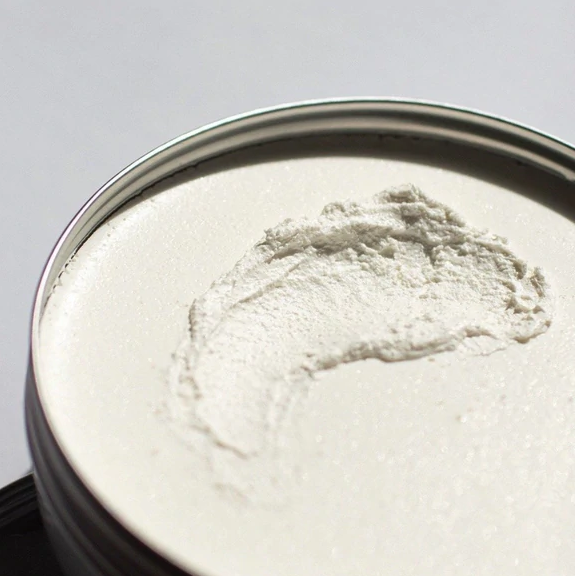 100% Mineral Sunscreens are made with Certified All Natural ingredients, SPF 30+, marine and kid safe and packaged plastic free.
These naturally creamy sunscreens feel like a moisturizer, rub in (almost clear) while and protecting your skin and the planet!
A certified SPF 30+ 100% mineral sunscreen that goes on creamy like a moisturizer, rubs in clear and leaves skin feeling super soft! Birch Babe's all natural sunscreen protects your skin from the sun without the use of harmful toxins, is safe for kids and marine life friendly. You'll have a hard time living without this!
This All Natural Sunscreen is perfect for sensitive skin.
NPN 80104469

100% Mineral Sunscreen

UVA/UVB Protection

Broad Spectrum SPF 30+

Kid and marine life friendly
Certified All Natural | Vegan | Cruelty Free
Directions: After skincare, apply a nickel-sized amount of 100% Mineral Sunscreen to each body part every 2-3 hours for optimal protection.
Ingredients: Cocos Nucifera (Coconut) Oil, Persea Gratissima (Avocado) Oil, *Butyrospermum Parkii (Shea Butter) Fruit, Castor Flakes Vegetable Wax, Non-Nano Zinc Oxide (20%), Daucus Carota Sativa (Carrot) Seed Oil, Rubus Idaeus (Red Raspberry Seed). *Organic Medicinal Ingredient: No-Nano Zinc Ozide (20%).
Shelf life: 18 Months
Our products are Certified All Natural by CertClean and handmade in small batches in Ontario so they're as fresh as possible when purchased and ready to be used and enjoyed by you. Our products have a shelf life of 12-18 months. Each item has a best before stamp that shows the  MM/YYYY of when it expires so you know when to use it by.