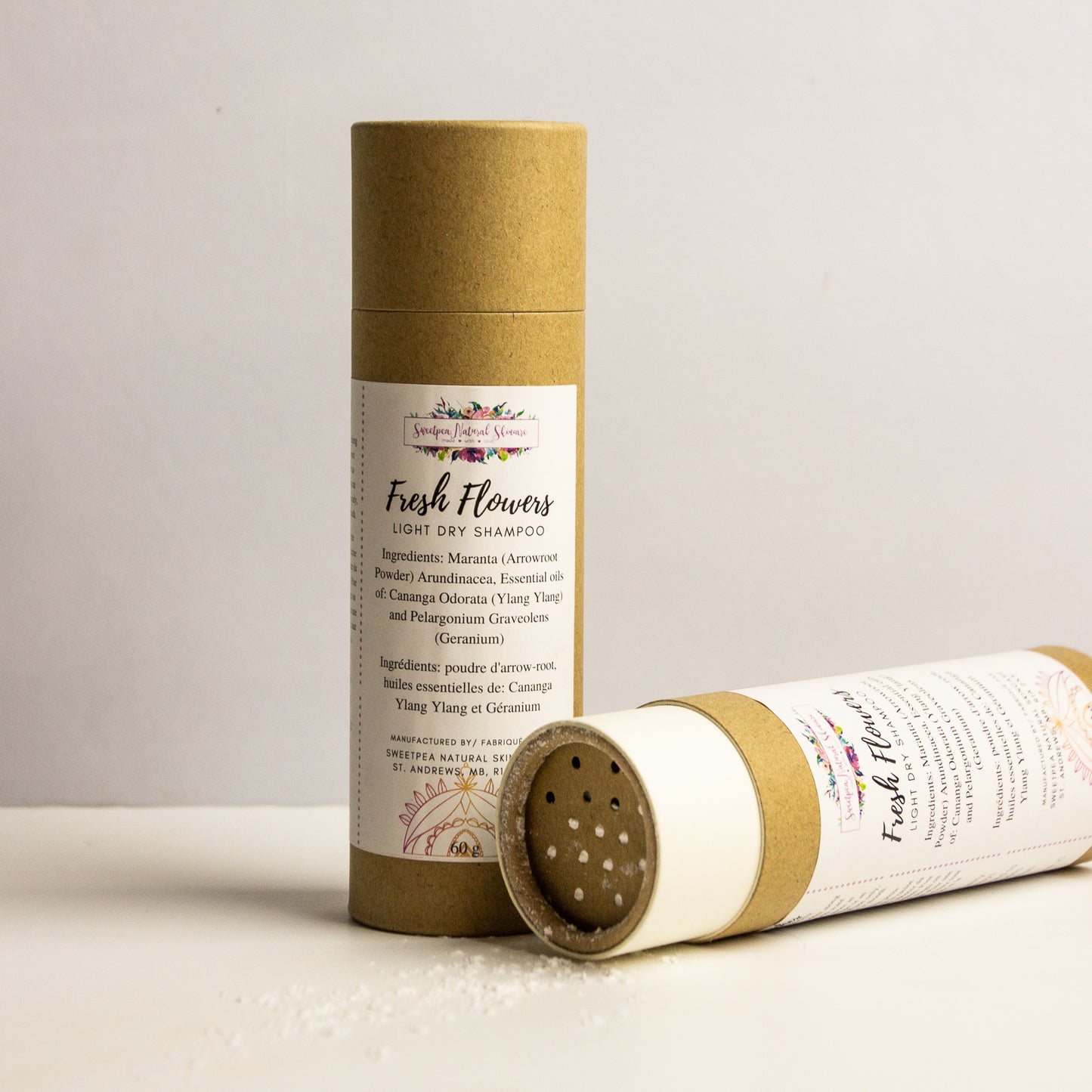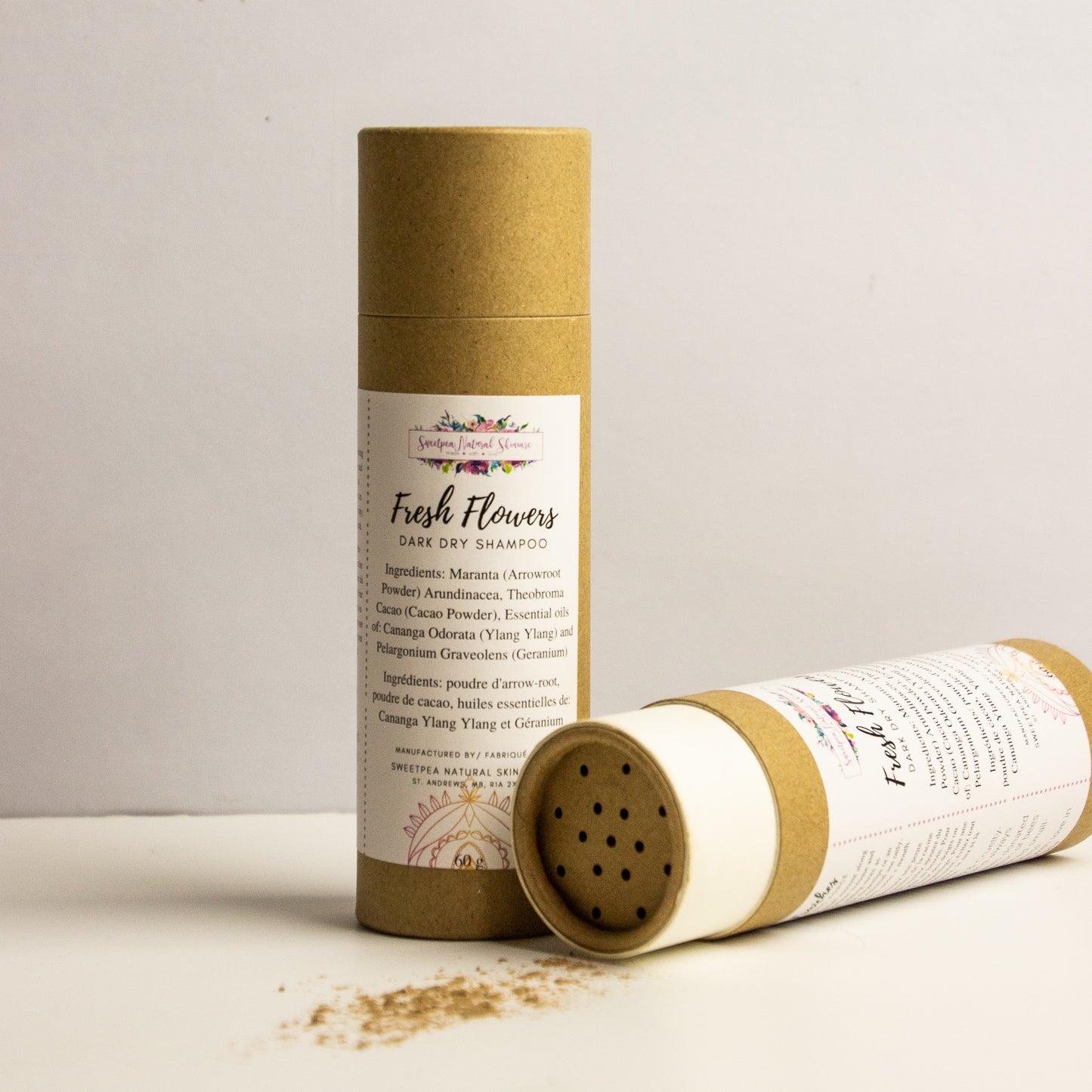 Ditch the aerosols and store-bought Dry Shampoo's that are harmful to you + the planet!
Fresh Flowers Dry Shampoo freshens hair and creates a beautiful scent, so you can kick the chemical-filled perfume to the curb!
For the freshest smelling unwashed hair around. Fresh Flowers smells beautifully fragrant and oh so delicious!
Dry Shampoo Dark is great for all shades of brown hair, auburn, black, and salt and pepper hair. Dry Shampoo Light is great for all shades of blonde, strawberry blonde, light red hair, white hair or salt and pepper hair
Ingredients: arrowroot powder, cacao powder (dark hair option), essential oils of ylang ylang + geranium
Testimonials
"I just dosed my hair in your Dry Shampoo and am off to bed. I had micropigmentation done on my eyebrows and I can't get them wet for 14 days. I am not risking washing my hair and your Dry Shampoo is saving me!"
"Best Dry Shampoo I've tried"
"Loving the Dry Shampoo! I used it yesterday and didn't even have to use it again today and my hair still looked fresh"
"I love your Dry Shampoo! I literally have to wash my hair morning and night every day because of how gross it gets, but I've been able to go 2-3 days now without washing it. I haven't done that in years…my hair thanks you"
"Not only does your Dry Shampoo work amazing, but my hair looks sooo good! My hair usually looks dry, damaged and frizzy after I wash it, but it looks shiny and healthy af. Magic in a shaker tube that stuff"