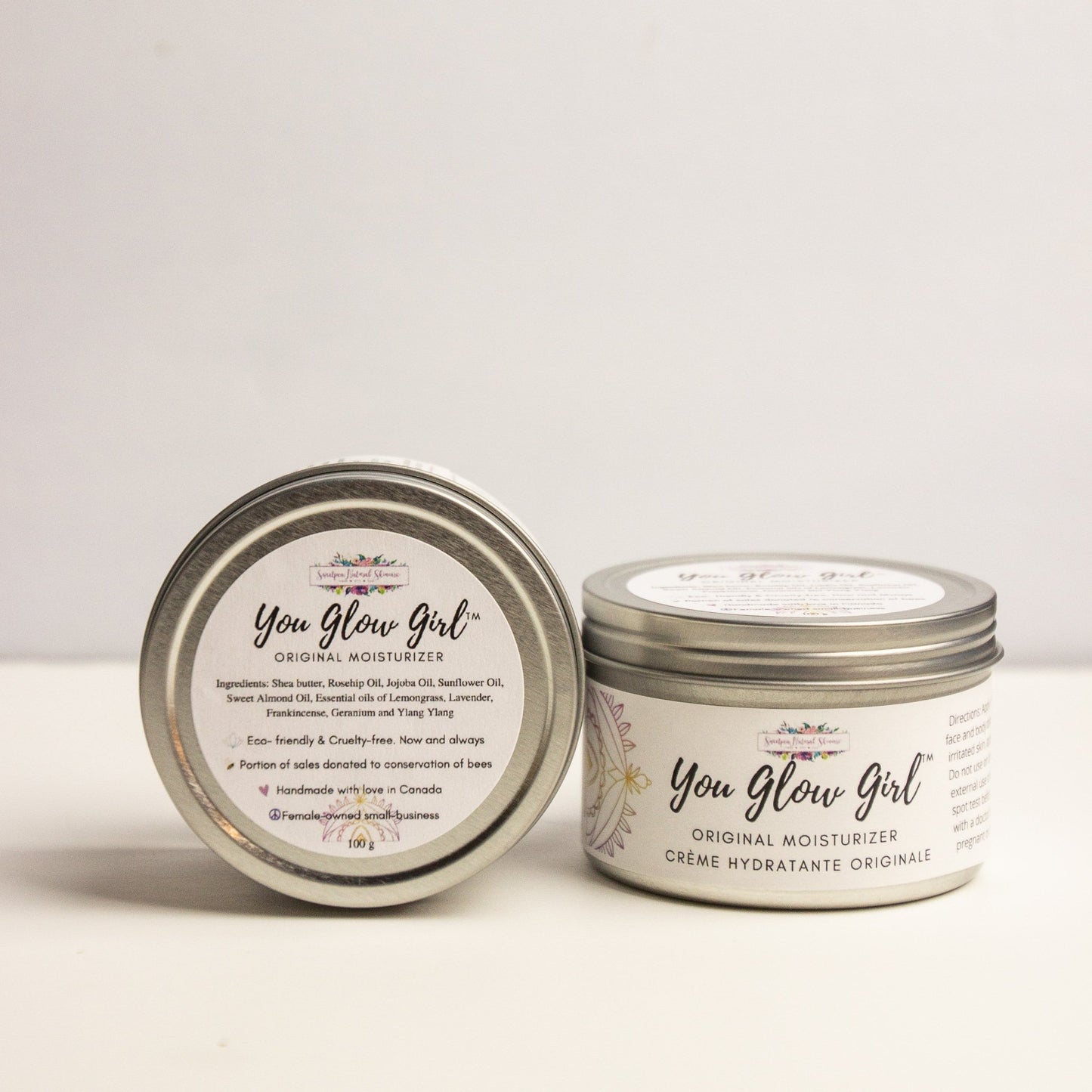 A little goes a LONG way, use for:
Face + body moisturizer - very dry, itchy skin - after-sun care - tattoo maintenance - razor burn - massage cream - cuticles, nails + heels
Pair it with our Jade Gua Sha Comb or Rose Quartz Gua Sha for increased product absorption and benefits!
Ingredients: shea butter, rosehip oil, sweet almond oil, jojoba oil, sunflower oil, essential oils of frankincense, ylang ylang, lavender, lemongrass and geranium
Please choose our Unscented option if you are pregnant or breastfeeding
Please note, while we always work in a clean + disinfected environment, our products are produced in a facility that contains nuts. You Glow Girl™ can be made without the use of Sweet Almond Oil. Shea (Nut) Butter is used in this product and not removed for Allergy selection.
Testimonials
"I've been using You Glow Girl everyday for my whole body morning and night and now I seriously don't want to use anything else"
"38 weeks pregnant, 2 weeks away from my due date and the skin on my belly looks happy and healthy! Bless you and your magical products"
"I've been rubbing excess You Glow Girl onto my finger nails and cuticles over the past month or so and my nails have never looked/ felt healthier. They're usually stubby and break so easily, but they're getting so long and strong"
"I can't tell you how good the You Glow Girl feels on my skin. So light and moisturizing. Perfecto"